I'd be lying if I said this has nothing to do with Gilmore Girls. But Gilmore Girls is not the reason I decided to start planning to hike the Pacific Crest Trail (PCT). It was a journey to get here, but now that I've arrived, I can't stop thinking about it.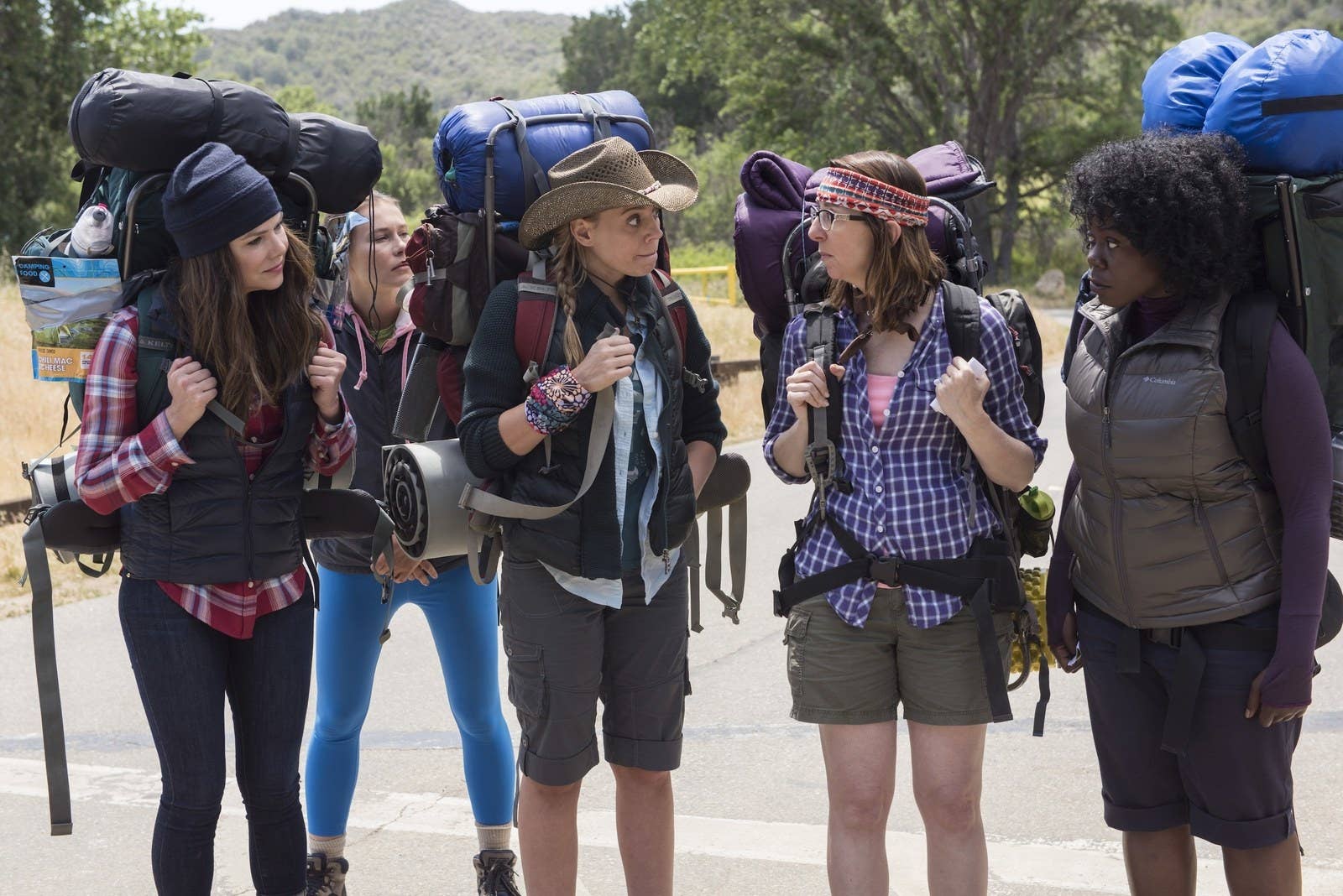 Remember when I said I was going through a Wild phase (and again here). And then I mentioned it again in a YouTube video? That was me, trying desperately not to announce that I'd decided to hike the PCT.
I didn't want to announce it, and I didn't want to talk about it, because often when I talk about something too much, it doesn't happen. But I am also so excited, and nervous, and obsessed with the trail that it's all I want to talk about.
But let's start from the beginning, shall we?
The Movie that Shall Not be Named
When the movie Wild came out, I had zero interest in watching it. It looked like another Reese Witherspoon drama, only this time it takes place in the woods. I could tell what it was about from the first commercial. A woman loses her mother, walks the PCT, finds herself, gets a new outlook on life, and the credits roll.
I didn't need to see it.
Then, recently in Vancouver, I decided to watch it. I was excited that it was on Netflix (Canada Netflix has a way bigger movie selection than the US version), and I was breaking my diet in a depressed state, eating pizza and potato chips. Why not watch an uplifting movie that involved someone else doing something physical and life-altering?
But wait, let's take a step back even further.
The Book that Shall Not be Named
After watching Gilmore Girls, A Year in the Life, I picked up a copy of the book Wild, by Cheryl Strayed. Lorelai is reading it all through the Summer episode, which ends with this amazing dialogue between her and Luke:
After watching the series, and going through my usual Gilmore Girls obsession bouts, I picked up the book and gave it a read. And by 'gave it a read' I mean, I read the first 100 pages. I'll admit, I didn't love it.
I'm a bit of a book snob, and if I don't like the way a story is written, I most likely won't stick with it.
Needless to say I never finished the book.
Then there was Boho Berry
This year, Kara at Boho Berry started a thru-hike of the Appalachian Trail (AT). I told you about my FOMOtivation, and this particular journey was not making me feel anything FOMO-related.
I have lived along the AT for my whole life, and although I wanted to hike it when I was younger, I had zero interest in hiking it when I was watching her videos.
But watching her trail hike, and watching Wild, made me want something. I started doing some online searching.
I found this post: Why You'll Probably Die Hiking the Pacific Crest Trail, and I was hooked. And not because I want to die hiking the trail, but Mac, the author of Halfway Anywhere is one of the best writers I've encountered online in a long time. He's so engaging, and I literally spent the entire day reading his posts on the PCT.
Why I want to Hike the PCT
Most folks who are hard core hikers, or folks who have actually hiked the PCT, hate Wild. They hate the book, they hate the movie, and they hate that it has inspired a group of folks to hike the trail in hopes of finding some life-altering experience that will forever change them.
They also hate the author of Wild because she only hiked a small portion of the trail. But at the end of the day, none of that matters. What matters is that I was inspired by the movie. And I don't care who knows it.
I want to hike the trail, because it sounds and looks amazing. And because it scares me, and because I don't honestly know if I can do it.
Why 2021?
In June of 2021, I will be turning 40. I am not really doing so well with that concept. But the idea of turning 40 on the trail (most PCT hikes start between April and May) is so extremely exciting to me.
When I made the decision to do this hike, the idea of turning 40 completely changed. In fact, a lot of things changed. My way of traveling changed, my screen time changed, my checking in with myself changed. Something was awoken in me. And it felt really really good. Heck, it still feels good.
When I was in Colorado last month, I stopped by the CDT (Continental Divide Trail).
And when I went to Seattle the following week I went out to the PCT.
And that sealed the deal. I am hiking the PCT in 2021. I took a rock from the CDT and a pine cone from the PCT, and I fully intend on returning them both during my subsequent thru-hikes of each.
Have you ever seen or read Wild? Have you ever had the bug to thru-hike? Do you think I'm crazy?